Grow Your Practice
---
Increase Your Exposure

Starting as low as only $39.95 per year, put your attorney profile on a recognized resource for the property management industry. We have thousands of landlords and tenants who visit our site each month looking for help with evicting a tenant, disputing a security deposit, and numerous other landlord-tenant legal matters.
Build Your Online Credibility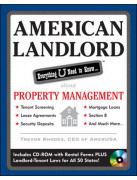 Stand out next to your competitors by associating yourself with a credible destination. AmericanLandlord.com was first developed as the official site of the American Landlord book series published by McGraw-Hill and has now become a free resource to help landlords and tenants learn about the various aspects of property management including applicant screening, landlord-tenant laws, rental forms, and more.
Customize Your Profile
Enhance your online visibility and drive more business to your legal practice. Each listing features a map with directions and any information you choose.
– Add your photo
– Biography
– Case highlights
– Contact information
– Website
– Location
– and More.
Getting Started
Search for your listing and claim it.
If you're not already listed, submit your listing below.
You may repeat these steps to add separate listings for offices located in different cities.
[businessdirectory-submitlisting]