Rental property insurance will include two basic types of protection: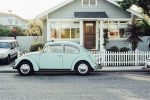 Dwelling – This covers where the tenant resides along with any structures that are attached to the dwelling including a garage, screened-in-patio, or deck.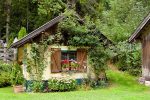 Other Structures – Any building that is not attached to the dwelling, such as a separate garage or utility shed, may be covered.
Types of Claims
Below is a list of the most common types of dwelling protection claims filed by landlords:
Fire and Smoke
Hail and Wind Storms
Water Damage from Plumbing Leaks
Falling Trees and Limbs
What if the property is too damaged to be inhabited?
If a tenant is unable to occupy the unit, there is either an add-on or included feature available to most policies to help offset a loss of rental income. See Fair Rental Income Protection.