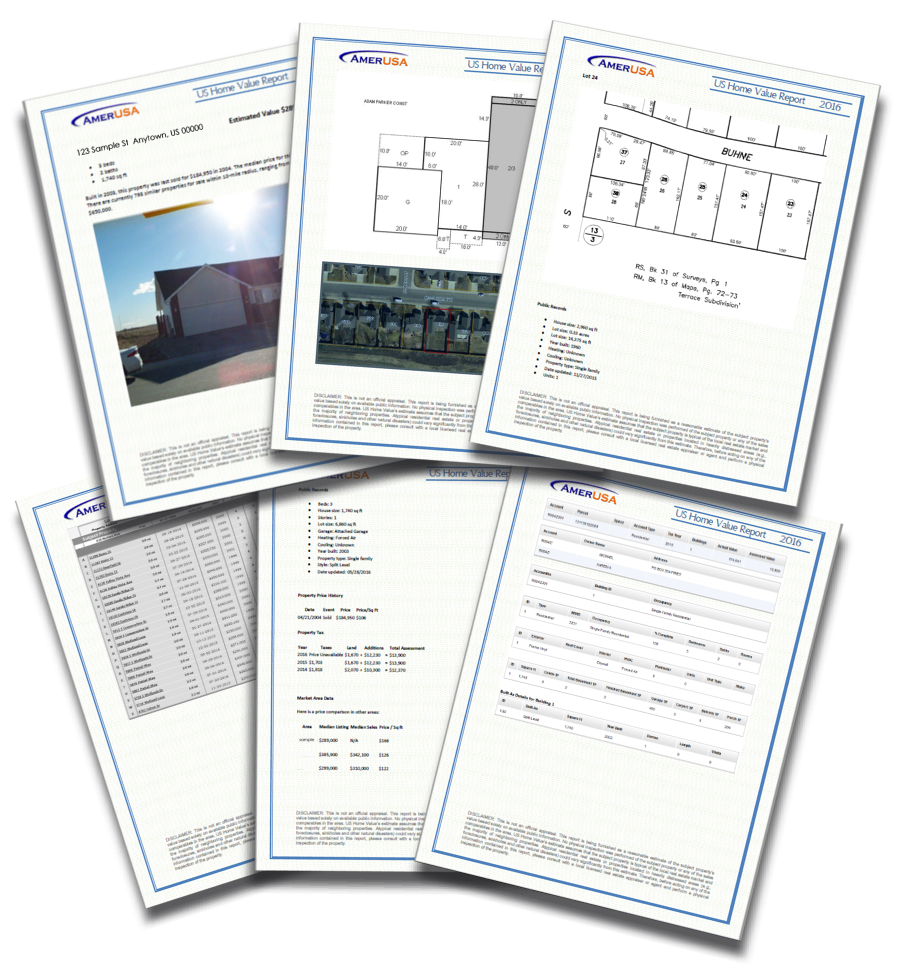 Real estate investors, landlords, homeowners and homebuyers can benefit from a US Home Value Report. It is a powerful appraisal emulation tool that offers an objective report based on factual information that is accompanied by experienced opinions. The average report is more than six pages and includes a wealth of information.
Home Value Report Features:
Emulation of Conventional Appraisal Methods
Reliable Results in Less than 24 Business Hours
Up to 10 Sales Comparables (Depending on Local Market Activity)
Property Characteristics (Rooms, Living Area, Lot Size, etc.)
Prior Sales Information (Dates, Amounts, etc.)
Tax Assessed Value (Improvements and Land)
Property Images/Photos
Floor Plans (If Available)
Lot Mapping
Annual Taxes (Current and Prior Years)
Area Sales Paid in Cash (If Applicable)
Parcel Number, Owner Information and Property Events (If Available)
Note: Report information may vary as required by law or as made available by local governments.
Visit USHomeValue.com to get your report within 24 hours.